6 Telemedicine Apps Worth Checking Out in 2021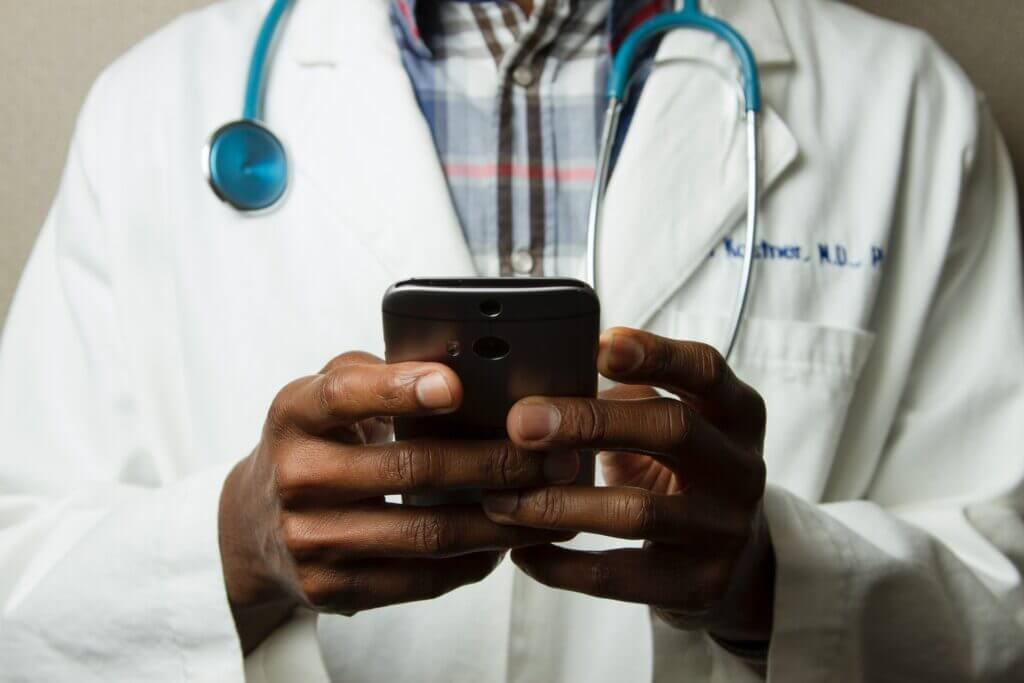 In 2020 our lives were forever changed as we experienced the devastating effects of a global pandemic. There has been much personal loss as families grieve both the loss of loved ones and the lost opportunity to spend time together. Additionally, global economies have been brought to a screeching halt—one that will likely take years to recover.
This pandemic has forced habit-changing routines. We work offsite. We limit travel. We use masks in public places. And now, we see our doctors virtually.
A recent study by McKinsey and Company found that "consumer adoption [of telehealth] has skyrocketed, from 11 percent of US consumers using telehealth in 2019 to 46 percent of consumers now using telehealth to replace cancelled healthcare visits." This same study estimates that up to $250 billion of the current US healthcare spend could potentially be virtualized.
What's also amazing is that this increased usage of telemedicine is coming from all ages. The CDC found that in 2020, people 65 or older were most likely to have had an appointment via telemedicine.
While not a total replacement for in-person visits, telemedicine apps are becoming an essential tool for medical providers. This should be of no surprise due to the low appointment cost, the speed of service, and the widespread availability of care. Whether you live in the city or in a rural community, telemedicine apps ensure you can receive care (provided you have reliable internet).
6 Telemedicine Apps Worth Checking Out
Rated 4.9 out of 5 stars for both iPhone and Android, Doctor on Demand is a high-quality telemedicine app for face-to-face contact with a care provider, including mental health specialists. Insurance is not required to use this app. Care providers will work with you to get medical history, identify your needs, and recommend a treatment to help you move back to optimal health. The app uses video calling to provide face-to-face care. This app is free to get on your mobile device.
Rated 4.9 for iPhone and 4.2 on Android, Amwell is a telemedicine app that makes it easy for you to talk to board-certified doctors, immediately and 24/7, from your home. Amwell has established a good reputation over the years, and their apps have won many awards in the telemedicine space. Their pricing is straightforward, with urgent care visits starting at $79/visit.
Rated 4.7 for both iPhone and Android, this app helps you connect to care providers, including for mental and behavioral health, whenever needed. This app helps you get non-emergency care when you are unable to meet with your primary care physician. The average wait time is under fifteen minutes. Care providers are state licensed and board certified. This app is free to get on your mobile device.
Rated 4.9 for iPhone and 4.8 for Android, Spruce – Care Messenger helps you connect with your care providers using a dashboard that you and your providers can access. Information is protected according to HIPAA using security within the app, including texting and video calls, which helps protect patient privacy. The app also provides questionnaires and templates to help you communicate your needs more effectively to your care providers. This app is free to download on your mobile device.
This app, which is rated 4.9 for iPhone and 4.5 for Android, requires only a $25 consultation fee to get you a diagnosis and treatment plan for your health needs. After you provide your information, a care provider reviews your case and offers a recommendation within approximately two hours. This app is free to get on your mobile device.
This app, which is rated 4.9 for iPhone and 4.5 for Android, allows you to choose a doctor appropriate for your needs. Along with physicians, you can use this app to get access to dietitians, lactation consultants, therapists, and other care professionals. The app gives patients access to a wide range of care, including allergies, respiratory illnesses, and skin infections, among many others. This app is free to get on your mobile device.
Concluding Thoughts
Though telemedicine apps are still fairly new to the healthcare industry, their usage went mainstream in 2020 due to the Coronavirus.
The technology powering these apps provides patients an affordable, lower-cost alternative to in-person doctor visits with greater scheduling flexibility.
Doctors also benefit from these platforms, as virtual appointments help reduce the overhead tied to traditional in-person visits.
If you would like to learn more about how Creed can help raise the technological bar of your practice, please contact us for a consultation.
---