Makers of Minnesota Podcast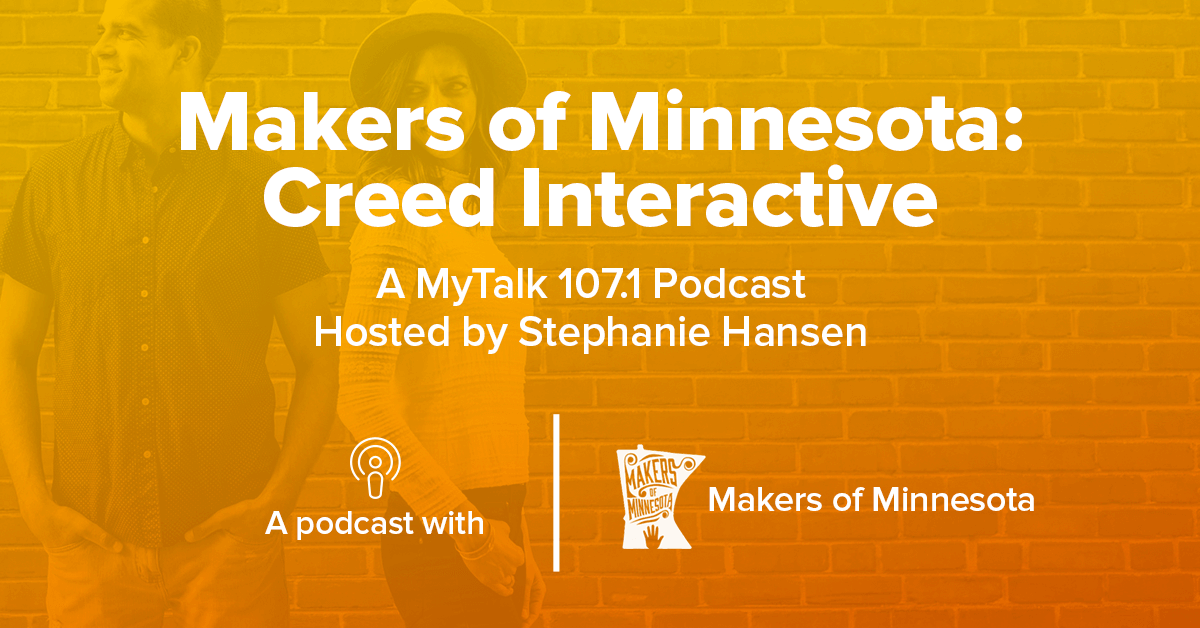 The Makers of Minnesota podcast, hosted by Stephanie Hansen, features products and services uniquely made in Minnesota — like all that we design and build!
Creed Interactive was founded here in Minnesota, and we are proud to be located in Lowertown, St. Paul, with no plans of leaving any time soon.
Stephanie sat down with Jonathan Anderstrom to learn about combining design and development work through our collaborative approach, running a business with co-founder and wife, Stacy, and to hear Jonathan share a few more insights on what it's like running a web agency in Minnesota during an era where web and apps are at the forefront of our lives.
Listen in on the conversation between Stephanie and Jonathan here .
---