Telehealth Adoption – 5 Ways Telehealth is Gaining Traction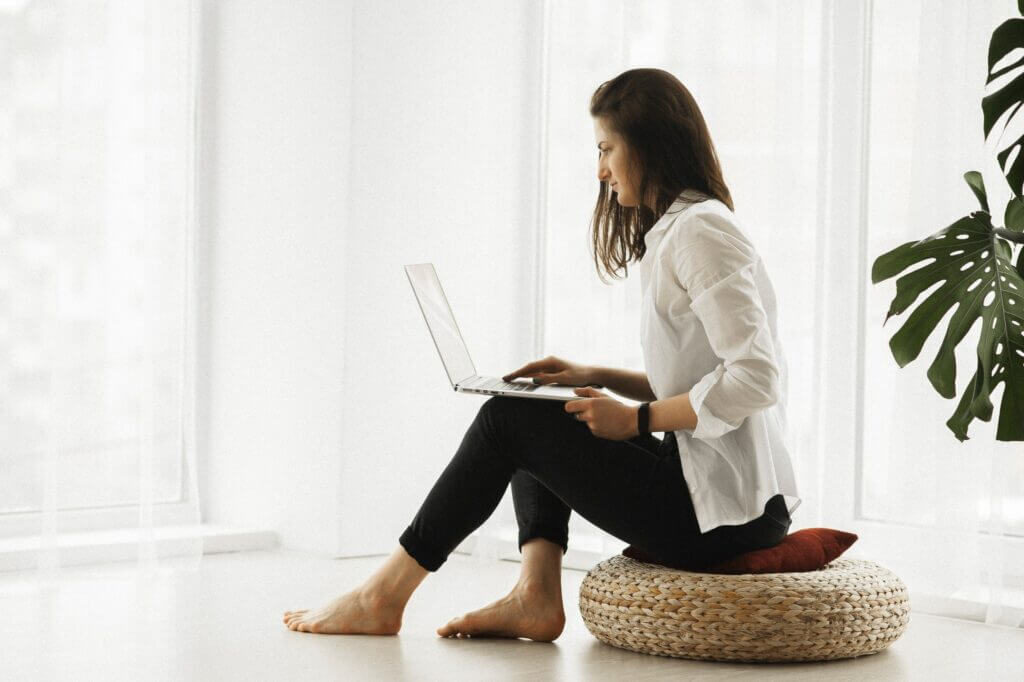 COVID-19 has forced many medical providers to think outside the box to provide safe and effective medical care. Medical care professionals across several service sectors are stepping up to use telehealth to communicate with their patients, diagnose problems, and provide care.
Telehealth services were already on the rise before 2020—the use doubled from 2016 to 2019. However, use doubled again in 2019 and 2020, due in large part to COVID-19.
Here, we will take a look at how several industries are using telehealth to keep providing services and care for patients.
Mental Health
Telehealth can be extremely useful to provide mental health services. Although telehealth has increased across the board, it saw a huge spike in 2020. In fact, it increased 556 percent between March 1 and April 22, 2020, alone.
Those who need mental health care but are located in rural settings uniquely benefit from telehealth services. Those who are both rural and Medicare beneficiaries have increased usage of telehealth services to treat things like schizophrenia or bipolar disorders by 425 percent from 2010 to 2017.
Telehealth services can connect a patient to a provider no matter where they are located. They can connect between homes and clinics and even locations in the community, such as private locations or even homeless shelters.
Telehealth is particularly useful for crisis intervention, as it can be used at virtually any time. They can also continue to communicate with a patient while the patient connects with an emergency response team. Enhanced 911 features can provide the patient's location directly, instead of having the patient provide that information to the dispatcher.
Chronic Pain
Telehealth can also be used to address patient needs who have chronic pain. It can still provide comprehensive care without inconveniencing the patient or care provider. In a 2020 survey, chronic pain patients reported a 92 percent approval rating when using telemedicine.
Scheduling flexibility, decreased no-show times, rapid assessment, and decreased travel are key benefits of telehealth for chronic pain patients.
Because many patients are in their homes during telehealth visits, providers can get a better feel for mental factors that can play into chronic pain. Social interactions, including with family and others in the household, can be observed to provide a more holistic level of care.
Fertility
Using telehealth can be a good way to address any treatment related to fertility. It increases the ability to receive emotional support, as well as physical support in these treatments. In general, telehealth can be used for any portion of treatment that does not require direct contact with the fertility care provider, including things like initial consultations and general support during treatment. Treatment plan reviews, for example, can often be done completely remotely to ensure that patients are on the right track with an established treatment plan.
Dentistry
Although telehealth visits can be a challenge for dentists and other dental professionals, there are still some services that dentists can utilize through telehealth.
Examples of services that dentists can offer through telehealth might include general online consultations, video-based services, and providing prescriptions. For instance, patients might be able to describe problem areas and have their dentist or other dental professional review video or photos of problem areas. They can often also provide general opinions about the type of in-person care that might be necessary going forward. Dentists can also provide general dental health education as well.
Dental practices have been using telehealth in a couple of ways over the past several years. First, they can have a "real time" consultation, which involves speaking to the patient and providing opinions and advice in real-time. Second, they can gather information, records, and images to review at a later date. This second method is often referred to as "Store-and-forward." This method might involve consultation with more than one healthcare professional. Then, the patient gets opinions in response to the information they provided at a later date.
Pet Visits
Veterinaries can also provide services via telehealth as well. They can easily diagnose, recommend treatment, or provide prescriptions without physically seeing an animal in many situations. Consulting and monitoring are particularly well-suited for pet care, as many treatment options are based on prescriptions and careful monitoring.
Vets can also instruct pet owners to perform certain actions on their pets in emergency situations, particularly when pets need care quickly or the facility has been closed for health reasons (like COVID-19).
Telemedicine has helped bridge the gap in care that many patients across several industries are experiencing because of COVID-19, physical distance, and more. Each industry is using this tool slightly differently, but it is helping maintain contact and communication, which ultimately results in better care and treatment in many cases.
If you are interested in a custom-built product for your organization, please contact us for a consultation.
---