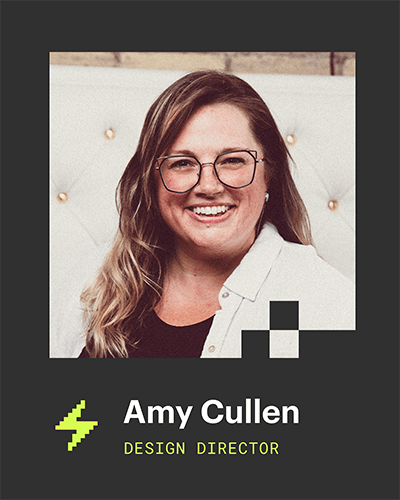 Who is Amy Cullen?
Amy leads the Creed design team in their mission to deliver technology that works beautifully. She brings 15+ years of digital design experience to Creed and she's a certified success coach, which she's found to be an invaluable tool as a leader for her team. If that weren't enough, Amy is an entrepreneur, and her freelance days helped her sharpen and learn invaluable skills like estimating and understanding projects.
Amy is Passionate About…
User experience. UX has been a big part of Amy's career, and she believes that UX is an important pillar in making exceptional digital design and is key for project success.