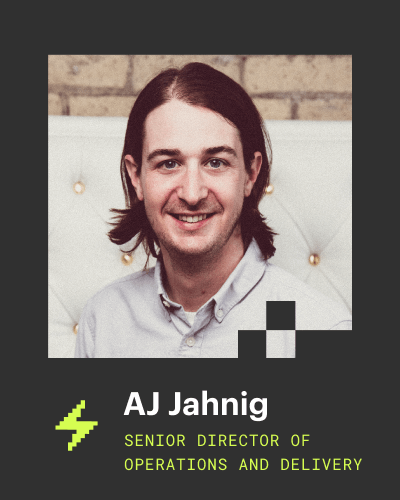 AJ is Creed's leading authority when it comes to operations. He started his career in tech project management in 2011 and joined the Creed team in 2015 as a jr. project manager. His dedication to his work and natural leadership skills helped him move up the ladder into more leadership roles, first as our Director of Project Management, and then to his current role as Senior Director of Operations and Delivery. Through a consultative approach, AJ and his team of project managers help our clients meet their goals with open communication to ensure alignment with project delivery timelines and identifying work-flow priorities. His collaborative approach helps his team of project managers be the seamless communication conduits between our clients and our teams to help ensure we meet requirements and on-time deliverables. 
AJ is passionate about…
Communication and equity inclusion – AJ believes open communication and an inclusive environment hold the key for a better way of doing business. He's passionate about making sure that every team member gets an equitable stake at work. From the most junior position to the most senior positions, it's his mission to ensure that everyone on his team feels like they have a seat at the table, that they have a voice, and that they're valued.
Key Skills
Time and Budget Management

Problem Solving

Client Strategy

Stakeholder Management

Internal Resources
Notable Creed Projects
ConvergeOne

Customer Center, Cloud & IQ Portals Intranet rebuild

OnGuard Lifecycle Asset Management 

Warners' Stellian

eCommerce Site Feature Maintenance and Redesign

St. Paul and Minnesota Foundation

University of Minnesota Carlson School of Management

Drupal site migration and redesign
Fun Fact
AJ comes from a musical background and began his career in the music industry, managing record labels and doing public relations for the bands on the labels. He also has a very extensive collection of vinyl.
Clark's 21 years of experience in the tech space and deep understanding of custom technology solutions expertly position him to carry out Creed's vision for technology and strategy. Clark has been with Creed for over 8 years – having started as the Director of Technology, he was recently promoted to Chief Technology Officer. As Creed's lead technology strategist and consultant, he recruits top talent in the market, oversees large custom client projects, implements innovative solution offerings, and leverages emerging technologies to deliver exceptional outcomes for Creed clients.
Clark is passionate about…
Clark is passionate about building and inspiring teams. He strives to create an environment where everyone can do their best work and feel supported in their career development. By investing in his team members and helping them grow, he ensures that Creed always has the best people in place to meet the challenges of the ever-changing tech landscape.
In his role, Clark is responsible for developing Creed's vision for technology and strategy.  Clark is an expert in custom technology solutions and is passionate about his work, constantly looking for ways to improve existing solutions and develop new ones. Clark stays on top of technology trends so that he can identify opportunities for Creed to create custom solutions that meet and exceed client's current and future needs.
Through his work at Creed, Clark has proven himself as a visionary leader in the tech space.
Key Skills
Team management and development 

Organization leadership

Hiring and resourcing 

Sales support and business development
Notable Creed Projects
ConvergeOne

Customer Center, Cloud & IQ Portals, Intranet rebuild

OnGuard Lifecycle Asset Management

Conversations Portal

Delta Dental of Minnesota

Employer Service Portal

Web Applications

Roosevelt Solutions
Fun Fact
Although Clark thoroughly enjoys all things computers, it may surprise some folks to learn that he enjoys being outside and outdoor activities like fishing, hunting and snowmobiling. And, unlike many of colleagues in tech, Clark has never seen Star Wars or Star Trek.
As the leader of Creed's sales organization, Paul brings over 20 years of sales experience with a core focus in enterprise sales in the custom software development, CRM and digital marketing, IT, and e-commerce.  In his role as leader, through a consultative approach, Paul puts together custom packages of Creed solutions to help achieve each client's unique business goals.
Paul is Passionate About…
Getting to know each client and gaining an understanding of their business and business goals
Helping clients propel their business forward with a custom suite of solutions
Educating clients about technology solutions and their role in helping to achieve their goals
Expanding and maintaining excellent client relationships
Skills
Strategic digital consultation
Growth strategies
Direct Enterprise Sales
Strategic partnerships
Notable Creed Projects
University of Minnesota, Carlson School of Management
Through consultation Paul uncovered Carlson's core needs, and put together a suite of custom solutions to address their needs for redefining their web application and site, as well as attracting potential students.
Fun Fact
Paul loves to hit the falsetto notes of Frankie Valli's "Sherry" on karaoke night and he's an avid snow enthusiast – in winter you can often find him cross-country skiing or skijoring with his husky.
Jana is Creed's solutions architect and is exceptional at defining, solutioning, and consultatively optimizing clients' tech solutions. She sets every project up for success with the highly-detailed work she puts in up front during the discovery phase. Jana started her career as a PHP developer in the private college space. Soon after, she joined Creed as a PHP developer. Since starting at Creed just over 10 years ago, she's moved up to senior developer, learning many more coding languages and frameworks. Her keen eye for detail and planning has brought her into the application architect role where she is today.
Jana is Passionate About…
Accessibility. Jana is extremely passionate in her efforts to ensure that website accessibility is factored into every project that Creed delivers. Due to Jana's passion to create positive change, Creed now has processes in place to audit user accessibility on all of our sites to ensure inclusion and access for all.
Key Skills
■ Strategy
■ Planning
■ Accessibility
■ PHP
■ Angular
■ C# .NET
■ Adaptable at learning coding languages
Notable Creed Projects
Delta Dental of Minnesota
■ Employer Services Portal
■ Broker Services Portal
Warners' Stellian
■ eCommerce Platform
Special Olympics Minnesota
■ Fundraising Registration and Marketing Website
Luther Seminary
■ Mass Content Migration and Platform
Fun Fact
Jana has a green thumb – or as she describes it, she "can keep plants alive." In addition to a bay window packed with thriving house plants, she tends to several gardens on her property.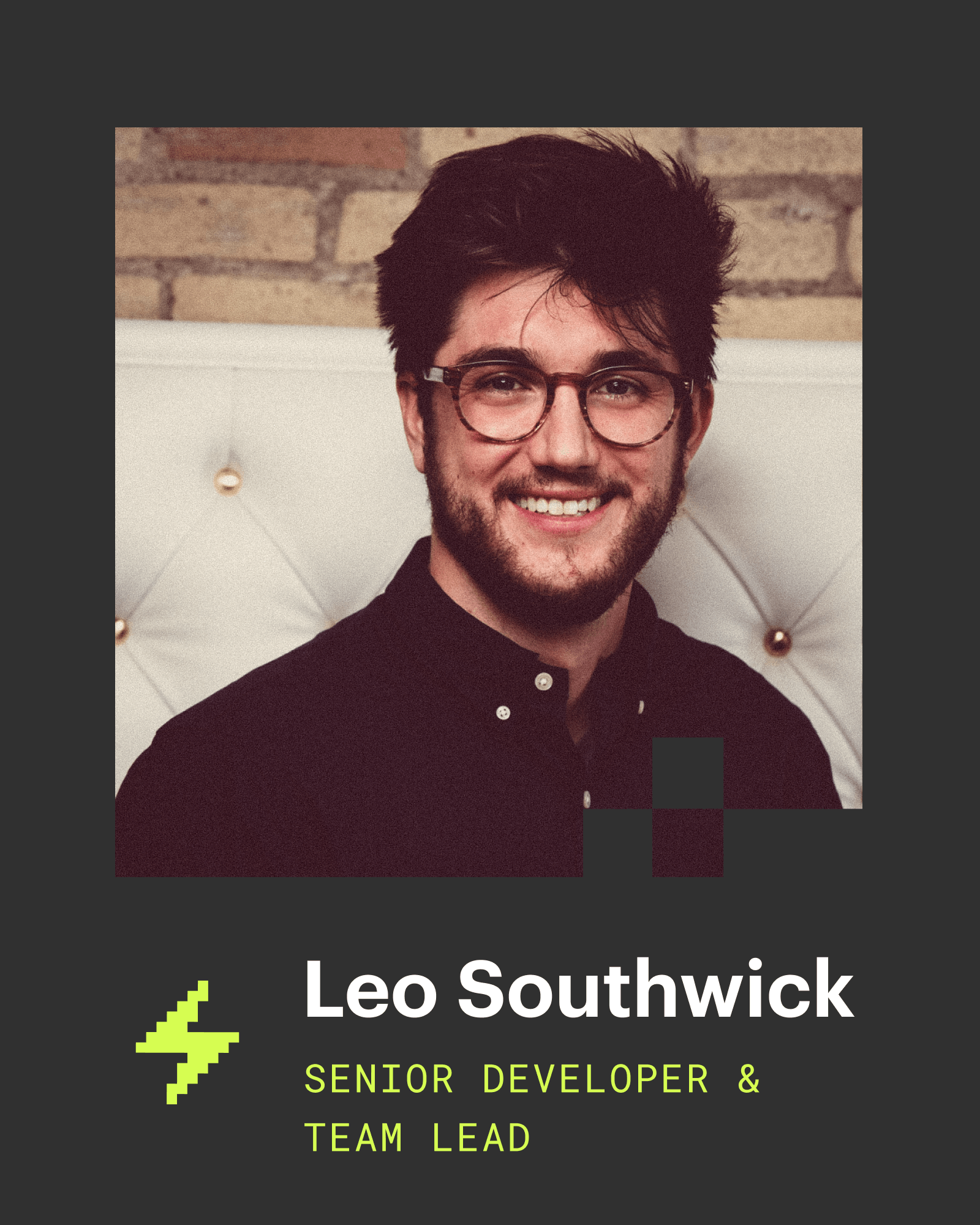 Leo began his career at Creed as a college intern and came aboard full time as a junior developer upon graduation. His ability to solve Creed's most complex back-end project work combined with his natural leadership skills quickly moved Leo up the ranks to become one of Creed's more senior and highly technical leaders. Leo is passionate about leading by example and ensuring that his team has the tools they need to be set up for success. Day-to-day, you'll find him working with clients to help define their project requirements based on their goals, then coordinating development and design teams to deliver beautiful, fully functional websites.
Leo is Passionate About…
■ Solving complex puzzles
■ Data visualization
■ Team relationships
Key Skills
■ Data visualization
■ Software architecture
■ Visualization charts
■ Table representation
■ Editorial custom solutions
Notable Creed Projects
ConvergeOne OnGuard
■ Customer access portals
■ Authentication authorization
■ Role-based experience
ConvergeOne Conversations
■ Custom distributable web chat 
Fun Fact
Leo is actually his middle name – his full name is George Leo Southwick, XIII. That's 13 George Southwicks (they all have different middle names) dating all the way back to the Revolutionary War.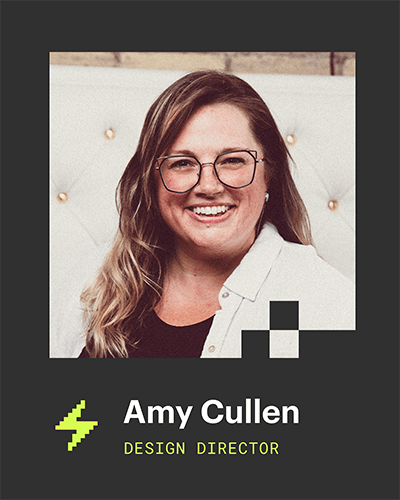 Who is Amy Cullen?
Amy leads the Creed design team in their mission to deliver technology that works beautifully. She brings 15+ years of digital design experience to Creed and she's a certified success coach, which she's found to be an invaluable tool as a leader for her team. If that weren't enough, Amy is an entrepreneur, and her freelance days helped her sharpen and learn invaluable skills like estimating and understanding projects.
Amy is Passionate About…
User experience. UX has been a big part of Amy's career, and she believes that UX is an important pillar in making exceptional digital design and is key for project success.
Key Skills
■ Digital design
■ Leadership
■ Front-end development
■ User experience (UX) design and research
Notable Client Projects
University of Minnesota, Carlson School of Management
■ Website redesign
UnitedHealthcare Research & Development (now OptumLabs)
■ Dashboard creations
■ App designs
■ Product Management
University of St. Thomas
■ Website redesign
■ CMS conversion
Fun Fact
Amy has trained and competed in whitewater kayaking and is a clinical hypnotherapist.
Six months ago today, on March 30, 2022, Creed celebrated its 15th Anniversary. That day was significant for a number of reasons–first, while days may seem long, the years fly by in an agency. Time is measured by project kickoffs and launches, but also by release schedules and Jira tasks and before you know it spring has become fall, and one year becomes three…or fifteen.
Second, celebrating fifteen years means that we have surpassed many small business hurdles and growing pains; but we must continue to set ourselves up for success for many more years to come. As is healthy in the journey of any business, as we approached this milestone we felt it was important to evaluate our brand, brand identity, core values, services and value to the marketplace.
We knew we wanted to maintain what made Creed successful for its first fifteen years: a solid foundation of core values, integrity, and great work. Our core values of Serving Others and being Wholehearted have helped make Creed All In in all that we do. This isn't just a tagline, it is woven into the fabric of our culture.
Accordingly, when we set out to refresh the Creed look and feel we knew it was not going to be a complete rebrand– as we wanted evolution not revolution. We built upon our strong foundation of values and pushed ourselves to think forward to what is on the horizon. It is important for us to remain timeless and ever evolving, like the technology we create.
Most importantly, we wanted our brand refresh to reflect the voice and talent of nearly every single Creed team member. From our Discovery phase, which included surveys, SWOT analysis, stakeholder interviews, and iterative design, we are pleased to share a bit more about how we came to evolve our logo and brand identity.
Shameless plug, we also offer these services, so if your organization is thinking about embarking on this journey, please keep us in mind.
A few features that we highlighted in our brand refresh include:
An updated logo that nods to the "arrow" found in our previous Creed logo, but is now positioned to represent forward, upward, and positive momentum. It communicates our visionary and strategic approach to building a better future for both our clients, their customers, and our people. It is constructed using precise, geometric shapes in the form of pixels as a salute to design and code. The form also conveys modernity and balance. Leadership and inclusivity are personified by the arrow–we are your digital guide and expert in the journey of a brand and digital product.
The wordmark was created using a sans-serif typeface called Eina. By pairing it with the geometric precision of the arrow icon, we soften and humanize the mark to create a balanced and clear identity.
The three geometric block shapes in the arrow represent the evolution of Creed's core values, previously represented as Wholehearted, Excellence, Serve Others, and Resourceful to a more focused set of three core values:

Ingenuity: representing our insatiable desire to be curious, to boldly solve challenges, and to consultatively find excellence in our work. This allows us to be Resourceful, but also future proof and enables even more room for creativity, learning and growth.
Dedication: this builds on our previous core values of Wholeheartedness and Serving Others, and we believe is a big part of Creed's not so "secret sauce." So much so that our updated Vision Statement now reads, "Creed is digital. Ignited by uncommon dedication." This "uncommon dedication" is to our work, to our clients, to our community, and in how we show up for one another, every day.
Mutual Respect: Creed has always been a respective and inclusive workplace and we treat our clients' business like it is our own. Accordingly, we will have tough conversations if it's in the best interest of our team and our clients, we never skimp on doing what is right, and we remain "All In" in all that we do, because that is how we continue to show the utmost respect for each other and our work. That is our promise–our creed.

In addition to updating our logo, typography and brand voice, we also updated our brand pallet. We shifted away from the primary colors of yellow, red, and blue and leaned into a more neutral palette of grays, putty, black, and white so that our work, clients, and team are the main focus. That said, in keeping with some tradition, the team was excited to evolve our former yellow to the bold, yet timeless, "highlighter yellow" (aka Bolt) that we use to "highlight" and accent as needed.
Last but not least, we wanted to evolve our mission statement to portray what makes Creed unique and special. Our updated mission statement now reads, "Creed is a people-first, digital agency that goes All In to drive our clients' business forward."
At six months in, we have fully leaned into the brand refresh. We have infused this fresh energy deeper into company culture in the standard practices of signage, swag, and celebrations… but also into our team member reviews, Slack emojis, and into our recent award winning website update. We are proud that we have remained true to where we have been, yet continue to look onward and upward to drive our clients' business forward, and in turn ours as well.
Watch the video we released last March to announce our brand refresh.